AI in Digital Therapeutics: Your Next Treatment Plan?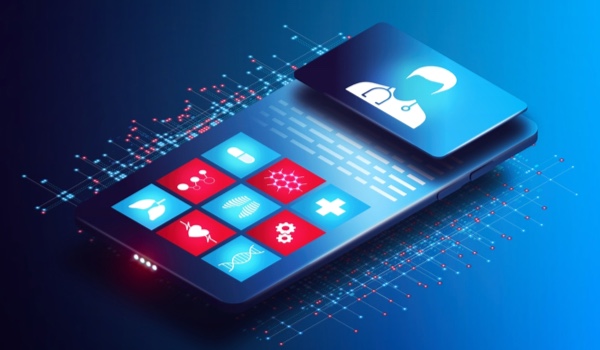 Image courtesy of and under license from Shutterstock.com
Digital therapeutics (DTx) promises to make healthcare more accessible, proactive, and patient-centered, empowering patients, while also giving clinicians the ability to make better diagnoses. To better understand DTx, Michelle Louise Jose, a healthtech pharmacist who prepares natural language processing content, explains how one must first examine the key differences between telemedicine and DTx, as well as the challenges that must be addressed for DTx to fulfill its potential.
MANILA - Alongside the rise of telemedicine in the Philippines and throughout the world, there is another subset in which artificial intelligence (AI) is playing a significant role in successfully revolutionizing healthcare for the post-pandemic era. Digital therapeutics (DTx) delivers medical interventions directly to patients using evidence-based, clinically evaluated software to treat, manage, and prevent a broad spectrum of diseases and disorders.
The industry is expected to grow by US$14 billion over the next five years worldwide.
What is DTx?
In DTx, legally approved patient-facing software solutions empower patients to self-manage certain symptoms to improve quality of life and enhance other clinical outcomes. There are plenty of clinical use cases for DTx that big global multinational pharmaceutical companies like Sanofi, Novartis, Boehringer Ingelheim, and Bayer are all looking into, such as the prevention and management of Type 2 diabetes mellitus, hypertension, chronic heart failure, high cholesterol, Alzheimer's disease, anxiety, and depression.
There are various ways in which DTx can operate. It can be in prescription digital therapeutics - also known as monotherapy digital therapeutics- wherein the program is designed solely to prevent or treat health conditions independently from any other traditional medication therapy. Alternatively, it can be an around-the-pill digital therapeutics or combination of digital therapeutics, which, as evidence suggests, works best if used with existing traditional medications or therapies.
Is DTx the same as Telemedicine?
Definitely not. Although DTx uses various tools like mobile devices, AI-powered apps, sensors, and even virtual reality to encourage behavioral changes in patients,
The content herein is subject to copyright by The Yuan. All rights reserved. The content of the services is owned or licensed to The Yuan. The copying or storing of any content for anything other than personal use is expressly prohibited without prior written permission from The Yuan, or the copyright holder identified in the copyright notice contained in the content.
Continue reading
Sign up now to read this story for free.
- or -
Continue with Linkedin
Continue with Google