Investing in Africa's Digital Transformation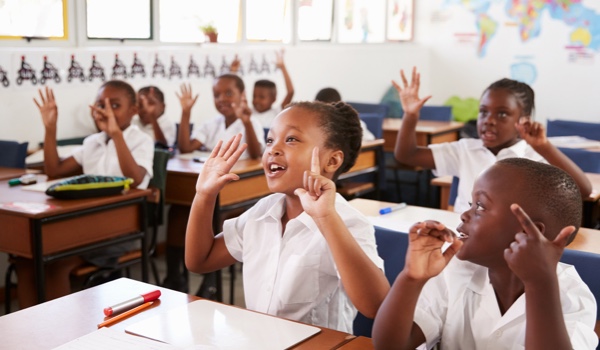 Image courtesy of and under license from Shutterstock.com
The African continent has the potential to reap far-reaching rewards through digitization and the adoption of new technologies. But Google and Alphabet CEO, Sundar Pichai, believes that additional investments will be needed to support this innovation and bring more Africans online.
MOUNTAIN VIEW, CALIFORNIA - A few years ago, I was in Lagos to see Alphabet's digital skills programs at work. There was excitement for the future of technology in Africa and all the jobs and opportunities it could bring. From jobseekers learning new skills to entrepreneurs building promising new apps and businesses, the people I met were deeply inspiring.
These people were on my mind again when I addressed regional leaders at the African Union's annual Business Forum this week. Although the continent is facing big challenges – from the ongoing pandemic to a difficult economic recovery – it also has plenty of reasons for optimism, led by its engineers, developers, and entrepreneurs.
Africa is increasingly a place where innovation begins. There were more investment rounds for African tech startups last year than ever before. People everywhere now use mobile payment systems first developed in Kenya. Renewable energy solutions created in Africa are shaping a more sustainable future for us all. And thanks to the Internet, African businesses can reach markets all over the world, while also providing solutions to Africa's – and the world's – most pressing challenges.
This is meaningful to me personally. Growing up in India, my family had to wait for every new technology to come to us, from the television that gave us a view into other parts of the world, to the rotary phone that meant we could get test results faster. Today, India is exporting technologies to the world.
Africa has the same opportunity. Despite having 18 percent of the global population, the continent currently accounts for just 0.4 percent of high-tech exports, and only 2 percent of the world's broader service exports, which are
The content herein is subject to copyright by Project Syndicate. All rights reserved. The content of the services is owned or licensed to The Yuan. The copying or storing of any content for anything other than personal use is expressly prohibited without prior written permission from The Yuan, or the copyright holder identified in the copyright notice contained in the content.
Continue reading
Sign up now to read this story for free.
- or -
Continue with Linkedin
Continue with Google