AI Gets Into the SPIRIT - Guidelines for Clinical Trials Are Being Redefined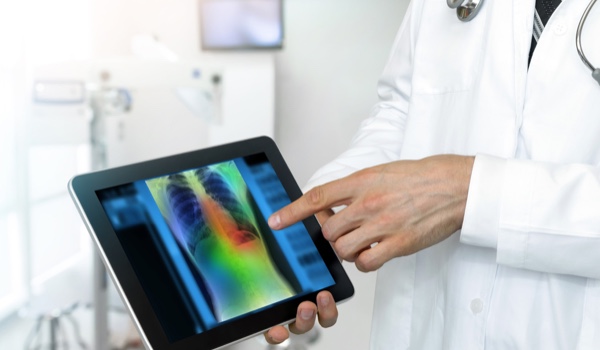 Image courtesy of and under license from Shutterstock.com
Artificial intelligence is developing at such a frightening pace that world leaders are questioning its quick adoption. Perhaps the time is right to slow down, take stock, and try to understand the finer details of AI.
NEW YORK - Artificial intelligence (AI) is still relatively new to us and there is constant work being done to create a unified standard in the field. Specifically, regarding medical research and how AI can assist us with ground-breaking new discoveries, and how they can identify key patterns. World leaders have questioned the quick adoption of AI, and its future implications.
AI is a tool that adopts machine learning. It is a scientific process that uses computer algorithms to learn from user data, to help identify patterns, and make predictions that may be of value to the user. This is of course when AI is used in the proper way to create the desired outcome.
To take the time to slow down, properly study and report on findings to ensure accuracy is critical to the success of AI. A mere couple of years ago the United Kingdom's Prime Minister Boris Johnson questioned the urgency toward the use of AI.1
"As new technologies seem to race towards us from the far horizon... We strain our eyes as they come, to make out whether they are for good or bad - friends or foes? AI - what will it mean?" Johnson said.
Humans need to ensure they are correctly ensuring accurate research is done to avoid a scene from a Hollywood movie from happening. That AI is a part of our everyday lives is no secret, as is the immense amount of hype surrounding its future accomplishments. It is already being used in screening programs, drug discovery, mental health support, and other areas.
Bias and Incomplete Studies
A recently posted systematic review, focused on 122 full-text articles, and 82 studies regarding the use of AI in medical imaging, concluded issues of bias and a lack of transparency were present
The content herein is subject to copyright by The Yuan. All rights reserved. The content of the services is owned or licensed to The Yuan. The copying or storing of any content for anything other than personal use is expressly prohibited without prior written permission from The Yuan, or the copyright holder identified in the copyright notice contained in the content.
Continue reading
Buy this article for only US$1.99
- or -
Continue with Linkedin
Continue with Google