Has humanity reached the point where it is ready to live with avatars?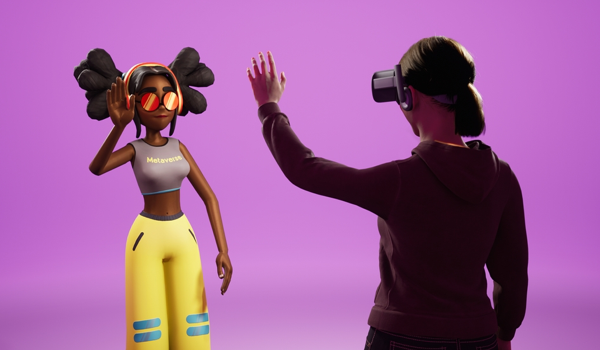 Image courtesy of and under license from Shutterstock.com
Science fiction shows the separation of a person into a real, human, form and a computer-generated duplicate, which may take on multiple appearances and abilities. The world is not quite there yet, but it is closer than one would think. Financial crime risk and compliance specialist, owner of FinCrimeTV, and raconteur Nigel Morris-Cotterill explains.
LOCATION -
No one knows, and very few can find out.
When FinCrimeTV - a video channel dedicated to financial crime risk and compliance - decided in mid-2023 to adopt a computer-generated avatar as its newsreader, it became the first in its field to do so. This avatar, known as Mei Ling, presents news relating to Financial Crime through a YouTube channel. Mei Ling may seem novel, but 'she' is far from the first of her kind. Depending on one's point of view, it is either primitive or responsible.
The first computer-generated news anchor reportedly appeared in November 2018 on a Chinese news channel, but there is a massive amount of disinformation about this topic, making it practically impossible to be sure that this was in fact the first. In November 2022, Xinhua - one of China's official news agencies - was variously reported as having "China's latest AI news anchor" and "the world's first AI news anchor." This version was reported as "a young woman who runs virtual Q&A sessions to teach people propaganda" and "Ren Xiaorong, a virtual young woman that claims to have learned the skills of 'thousands' of presenters - but can only answer pre-set questions with propaganda-driven responses."
Several months after the first male presenter appeared in 2018, a second (female) one named Q Meng appeared with speech that was so fluent it could be mistaken for a recording, but - then as now - the point of failure was the lip-syncing.
Within the past year alone, there has been a surge in the number of such products around the world, giving the impression that there has been significant step forward in quality. Lisa, which was released by the company Odiya TV in mid-2023, is more believable than most.
The underlying concepts are not new. Twenty years ago, the American software house Reallusion began publishing software to run on a personal co
The content herein is subject to copyright by The Yuan. All rights reserved. The content of the services is owned or licensed to The Yuan. Such content from The Yuan may be shared and reprinted but must clearly identify The Yuan as its original source. Content from a third-party copyright holder identified in the copyright notice contained in such third party's content appearing in The Yuan must likewise be clearly labeled as such.
Continue reading
Sign up now to read this story for free.
- or -
Continue with Linkedin
Continue with Google