Can AI be sentient? And to what effect in healthcare and beyond?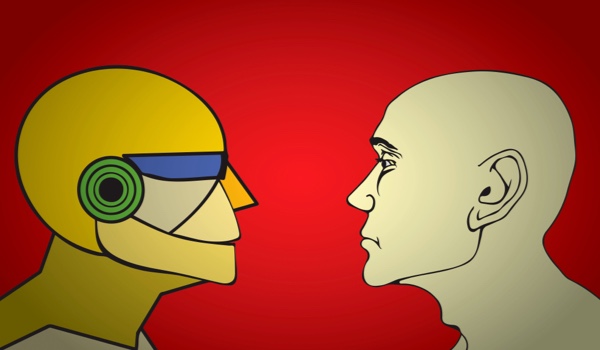 Image courtesy of and under license from Shutterstock.com
The recent Google saga has stirred up a hornet's nest over 'sentient AI' and spurred reexamination of this question and its implications for AI's future. Sentient AI is not a bad thing per se since it would enable it to more effectively read human emotions.
NEW YORK - Recently, Google engineer Blake Lemoine was put on leave after claiming the company's chatbot LaMDA had shown signs of being sentient. The engineer based his affirmations on the conversation he had had with the chatbot, and particularly the fact that LaMDA expressed its fear of being turned off, an action that the chatbot likened to death.
The accuracy of this claim has been rapidly contested, based on the simple fact that the machine's responses to language are based on mining vast amounts of text, and so surely it had the opportunity to 'read' science fiction where one can easily stumble upon sentient machines with such types of answers. More precisely, LaMDA did perfectly what it had been trained to do as a machine, that is, picking the most likely stream of data that matched the conversation. This is similar to the notorious experiment known as the 'Chinese chamber,' in which someone following a set of predetermined rules for answering in writing questions in the Chinese language may trick the person asking the questions into believing that they speak Chinese.
However, the fact that one may believe that machines are sentient is, I would argue, more important than if they actually are or not. The real-life consequences of this belief are mixed, and so one must tread carefully.
Before considering the question of sentient artificial intelligence (AI), one should take a look at Emotion AI. This is a type of AI that can identify and interpret the signs of one's emotional state. If designed to do so, it could also answer in ways that the team of designers deems appropriate for the situation. Therefore, there are two overarching manners in which Emotion AI can be used: on the one hand it is presumably for informing third parties about the emotional state of a person, and on the other hand it could act as an emotionally aware interlocutor in a specific interaction setting. Both could have an important impact o
The content herein is subject to copyright by The Yuan. All rights reserved. The content of the services is owned or licensed to The Yuan. The copying or storing of any content for anything other than personal use is expressly prohibited without prior written permission from The Yuan, or the copyright holder identified in the copyright notice contained in the content.
Continue reading
Sign up now to read this story for free.
- or -
Continue with Linkedin
Continue with Google