Is Europe deindustrializing?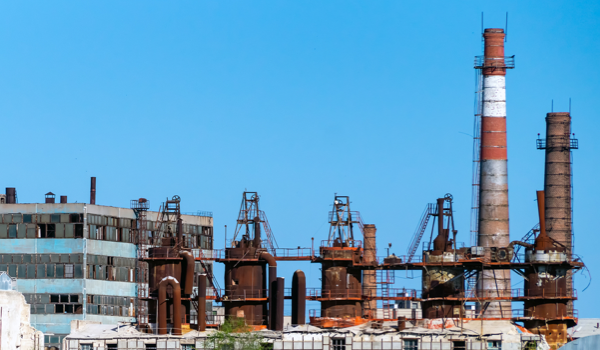 Image courtesy of and under license from Shutterstock.com
As exorbitant energy costs and Washington's drive to lure Europe's green companies to the US slam the continent's industry, are its industrial zones set to become rustbelts? Is Germany to languish as its factories shutter, forcing its highly skilled craftsmen to take menial jobs?
ATHENS - The threat of deindustrialization is reverberating through Europe's corridors of power. German Chancellor Olaf Scholz moved quickly to propose a new European Union fund that will offer state aid for EU companies tempted to emigrate by subsidies from the United States. However, in view of how slowly Europe moves - especially when common debt needs to be issued to finance anything - it is questionable whether the EU subsidies will counter the US ones in a timely and proportionate manner.
Germany's car industry is a good example of what is at stake. Carmakers were dealt a double blow by the return of inflation: Rising fuel prices deterred customers and increased production costs. Given the substantial portion of German industry that relies on car manufacturing, commentators have begun to agonize over the country's deindustrialization. Their angst is justified, but their analysis misses a crucial point.
By switching rapidly to producing electric vehicles with increasing amounts of renewable energy, German carmakers have already demonstrated a capacity to rise to the challenges of the green transition and rising fossil-fuel costs. If they also receive some state aid, either from the German government or the EU, they will probably continue to produce in Germany as many cars in the future as they did in the past.
However, if fears of deindustrialization are overblown, there is nonetheless a point to German - and, by extension, European - anxiety that the whole continent is about to lose major ground to the US and China. The shift to electric cars, which energy price inflation has accelerated, is shrinking the power and depth of European capital. In particular, compared to their American and Chinese counterparts, European capitalists have fallen far behind
The content herein is subject to copyright by Project Syndicate. All rights reserved. The content of the services is owned or licensed to The Yuan. The copying or storing of any content for anything other than personal use is expressly prohibited without prior written permission from The Yuan, or the copyright holder identified in the copyright notice contained in the content.
Continue reading
Sign up now to read this story for free.
- or -
Continue with Linkedin
Continue with Google