Parable: AI and data integration will confer myriad capabilities on hospitals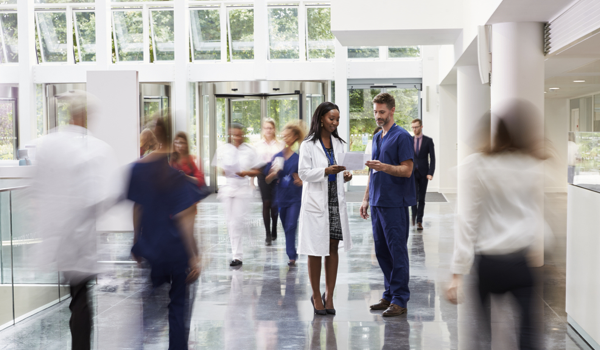 Image courtesy of and under license from Shutterstock.com
What will healthcare systems, hospitals and other medical institutions be like decades in the future? Radiologist and healthcare executive Dr Gustavo Meirelles spins a yarn depicting what they might be capable of, and how today's technology and current research will usher in this golden era.
SAO PAULO - It is June 20, 2045 and, after a series of clinical evaluations and diagnostic exams, the big day has finally arrived: Marcos is now about to undergo his kidney transplant. At the age of 106 and in unshakable health, Marcos had been waiting for this moment for some time.
He had initially scheduled this hospitalization through his digital assistant, and he had done so at home while having breakfast. The hospital's system - seamlessly integrated with Marcos's individual digital medical record - extracted all the necessary information and periodically gave various reminders: preparations for hospitalization, notices for family members, and scheduling a transport service via air vehicle, which would get him to the hospital in just five minutes. All Marcos needed was a bit of time to sort out some clothes and his personal items.
Everything worked perfectly and went just as planned. When they arrived at the hospital, Marcos and his wife Adriana were greeted by Amelia, who from that moment on would accompany them at all times while in the hospital. Next to her, Olivia, a robot receptionist, oversaw all admission procedures and directed Marcos and Adriana to their room. Upon arrival, Olivia delivered a list of entertainment options for them: Would they like personal photos on a wall? What were their favorite types of movies? Any dietary restrictions for either of them?
Marcos was enchanted: With acoustic protection, light walls, a cozy atmosphere, and pleasant ambient sound, the hospital room did not at all resemble those of the past. Next to the bed, a digital assistant informed Marcos of his entire upcoming schedule during his hospitalization and answered questions about his health and the procedure to be performed. Meanwhile, Marcos' watch, which was connected to the hospital system, sent real-time information about his heart rate, oxygen saturation, electrocardiogram, and other vital data.
Withi
The content herein is subject to copyright by The Yuan. All rights reserved. The content of the services is owned or licensed to The Yuan. The copying or storing of any content for anything other than personal use is expressly prohibited without prior written permission from The Yuan, or the copyright holder identified in the copyright notice contained in the content.
Continue reading
Sign up now to read this story for free.
- or -
Continue with Linkedin
Continue with Google