Metaverse in medicine: hope or dope?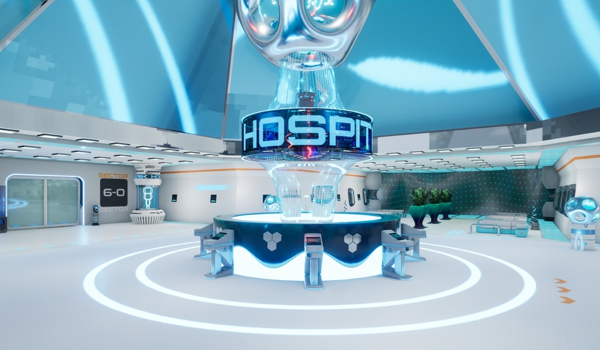 Image courtesy of and under license from Shutterstock.com
Much has been made of the Metaverse and its potential for change, and this is certainly so in healthcare. Amid all the hype, it is important to take a look at what the Metaverse actually is and what is now possible as this gives insights into which aspects have the most success, which have not, and what the future of the Metaverse in medicine and other fields is.
BANGALORE, INDIA - The implementation of technology has been gaining pace in various domains of healthcare, with the COVID-19 pandemic having proven to be a key catalyst in enabling technology adoption in healthcare. COVID added an element of safe distancing between humans as a factor that had not been previously experienced, and this resulted in the widespread adoption of technology that can help humans function remotely without being in close proximity to one another, as seen in telemedicine.
To make such distancing between humans realistic and to create a virtual workplace through technology, another aspect of technology that has been gaining momentum is the creation of three-dimensional (3D) virtual spaces.1 Virtual space is now more real than ever because the technology is maturing fast. There are also many enablers to help make it become more mainstream, such as fast, reliable internet connections (fifth-generation wireless networks), different types of wearable sensors, and the concept of the Internet of Things that allows devices to communicate with each other.2 In addition, Big Data crunching capabilities and headsets with good graphic-producing capacity make the buffering of data quick and can create hyperreal scenes.3
There is a lot of excitement about different types of technology that can help humanity to create reality in the virtual world, with the Metaverse receiving much of this buzz. The term Metaverse was used for the first time in 1992 in a science fiction novel called Snow Crash.4 Author Neal Stephenson described it as a digitally connected immersive virtual universe that served as an alternate reality for its participants.5 In other words, the Metaverse is a virtual, 3D world where people can have close-to-reality relationships with their external digital surroundings. They can also participate in social, financial, and other interactions using digital forms
The content herein is subject to copyright by The Yuan. All rights reserved. The content of the services is owned or licensed to The Yuan. Such content from The Yuan may be shared and reprinted but must clearly identify The Yuan as its original source. Content from a third-party copyright holder identified in the copyright notice contained in such third party's content appearing in The Yuan must likewise be clearly labeled as such.
Continue reading
Sign up now to read this story for free.
- or -
Continue with Linkedin
Continue with Google