Brave new world: Humanoid robots redefine healthcare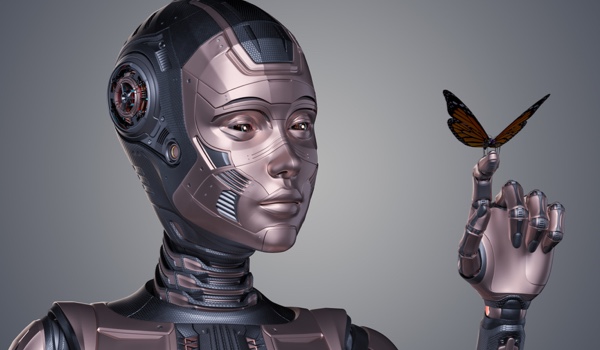 Image courtesy of and under license from Shutterstock.com
The world has come a long way over the past two decades, with the idea of robots providing healthcare transforming from a sci-fi fantasy to reality. As the world's population keeps aging, with the shortage of nurses and other key medical personnel showing little sign of abating, robots are set to loom larger in healthcare delivery. Amid concerns robots might take human jobs away, what steps should be taken to maximize benefits and minimize disruptions?
ATHENS - Prior to the 2000s, the idea of healthcare provided by robots was nothing more than a futuristic fantasy. Fast forward to today, at the dawn of the fourth Industrial Revolution, and not only is such a scenario plausible, but it has become a concrete reality.
Robots in the medical field are already transforming how surgeries are performed and can take on simple, repetitive tasks related to supply delivery and disinfection, enabling providers to focus on caring for patients or even help with elder care at home or in hospitals.
The COVID-19 pandemic has accelerated the inclusion of humanoid service robots (SRs) in healthcare. SRs are robots with human-like characteristics that handle daily, routine tasks.1 This provided a much-needed answer to the pressing need to protect the precious, finite members of the healthcare workforce from contracting the virus, and also helped address the low availability of personal protective equipment. During a time when hospital visits were no longer a possibility, humanoid service robots helped to connect hospitalized patients to their families for morale and support.
According to a recent report, in 2021 the global medical robotics market was valued at USD2.7174 billion, and is projected to grow at a compound annual growth rate of 2.84 percent from 2021 to 2027.2
Humanoid robots: A helping 'hand' during the pandemic
If one was to enter the Wuhan Wuchang Smart Field Hospital, formerly known as Hong Shan Sports Center, one would not encounter any human employees. The entire hospital was run by humanoid robots created by CloudMinds, a Beijing-based robotics company. These robots can check one's temperature before entering the building, and can also clean, disinfect, and deliver medicine to patients.
Ginger, one of CloudMinds' huma
The content herein is subject to copyright by The Yuan. All rights reserved. The content of the services is owned or licensed to The Yuan. The copying or storing of any content for anything other than personal use is expressly prohibited without prior written permission from The Yuan, or the copyright holder identified in the copyright notice contained in the content.
Continue reading
Sign up now to read this story for free.
- or -
Continue with Linkedin
Continue with Google