AI gears up for future pandemics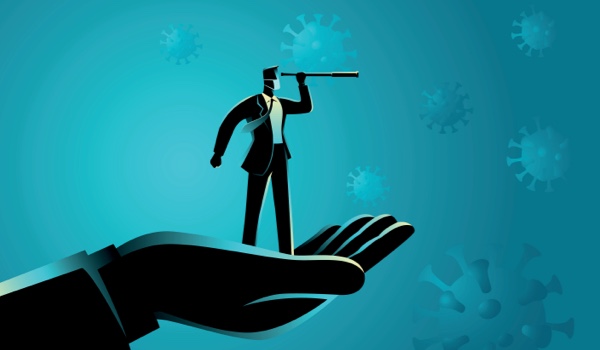 Image courtesy of and under license from Shutterstock.com
Despite the global devastation and disruption caused by the COVID-19 pandemic, the situation might have been even worse without the help of AI. As the technology continues to grow and develop, it will also undoubtedly prove its worth in public health efforts to prevent potential pandemics, as well as in easing outbreaks that cannot be prevented or contained as easily.
MUMBAI - COVID-19 is not the first pandemic in the history of humankind, and it certainly will not be the last. However, unlike the pandemics that plagued our species before the advent of healthcare and technology, the potential devastation of the current pandemic has been mitigated - to some degree, at least. Mortality rates, for example, have been steadily declining since the first pandemic outbreak.
While an insurmountable loss of human life has been an unfortunate and unavoidable characteristic of pandemics since the beginning of time, the contribution of artificial intelligence (AI) amid the COVID-19 crisis is a beacon of hope - that perhaps future pandemics will not exact quite as deadly a toll on humanity. Still, there is no denying that living with and through the SARS-CoV-2 outbreak has been tremendously difficult, an isolating experience defined by the loss of our near and dear ones and everything we once considered normal. According to the World Health Organization (WHO), it has also cost at least 6.2 million lives to date - a statistic that could easily have been two or three times more, much like the Spanish Flu that plagued the world for several years after World War I, had it not been for advances in technology that helped humanity to combat this viral outbreak faster.
Even as there continues to be wave after wave of SARS-CoV-2, and humans keep getting caught off-guard by new variants with unpredictable long-term effects, people have nevertheless been able to use AI to track, contain, prevent, and even treat many cases of COVID-19. Without such technological advances, this pandemic would very likely have caused much higher rates of infections and mortality.
How did AI help mitigate the impact of COVID?
The content herein is subject to copyright by The Yuan. All rights reserved. The content of the services is owned or licensed to The Yuan. Such content from The Yuan may be shared and reprinted but must clearly identify The Yuan as its original source. Content from a third-party copyright holder identified in the copyright notice contained in such third party's content appearing in The Yuan must likewise be clearly labeled as such.
Continue reading
Sign up now to read this story for free.
- or -
Continue with Linkedin
Continue with Google