Medical Image Recognition Sector's Vision is Clearer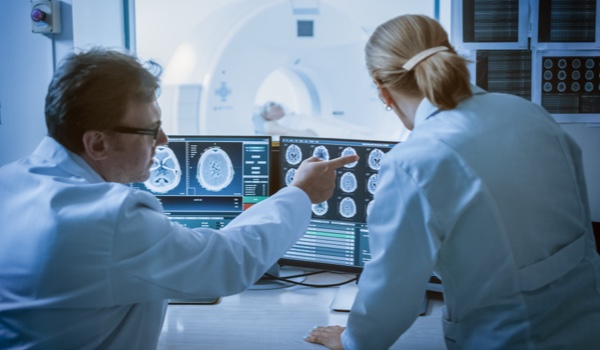 Image courtesy of and under license from Shutterstock.com
Medical image recognition is a deep, complex area, certainly in the early diagnosis of retinopathy. Anthropologist and AI expert Alec Balasescu shows how machine learning is helping to make the sector's vision become much clearer.
FRANKFURT - The medical field is one of the first to benefit from the rapid technological advancement in image recognition using machine learning (ML) and deep learning (DL).
Breakthroughs in diagnosing using images are so frequent and convincing that many professionals worry about losing their jobs to artificial intelligence (AI) driven systems.1 This is not a new type of challenge. Throughout history, every time a new form of automation has appeared, the working environment and job market has been transformed, while people have retrained and worked in a new way with machines. This time seems to be different: the promise of AI in general is not only of automation, but of autonomization, which, for an external observer, may look as if the automated system will function with minimal or no human input. But are we there yet and will we ever be there in healthcare terms?
Let's start with the first question and illustrate it with an AI powered system of early diagnosis of retinopathy, a diabetes-related deterioration of the retina that may lead to blindness. The system, patented by Google,2 uses ML and DL to recognize retina lesions on images taken from diabetic patients. Trained in Google labs by using thousands of images of retina previously analyzed and classified, the system proved extremely accurate in diagnosing diabetic retinopathy - in lab conditions that is.
First testing in the field took place in 2018 in Thailand, with India slated for further deployment. The result provoked various reactions. The press, addressing a larger public, rushed to emphasize the system's failure to perform outside lab conditions. The study itself, however, which took place between 2018 and 2019, generated a first specialty article in 2020 that put things into perspective.3 When facing field conditions, the system performed well under expectations. It was not the incapacity of
The content herein is subject to copyright by The Yuan. All rights reserved. The content of the services is owned or licensed to The Yuan. The copying or storing of any content for anything other than personal use is expressly prohibited without prior written permission from The Yuan, or the copyright holder identified in the copyright notice contained in the content.
Continue reading
Buy this article for only US$1.99
- or -
Continue with Linkedin
Continue with Google