An AI Odyssey: Subverting Political Discourse or Healthcare Savior?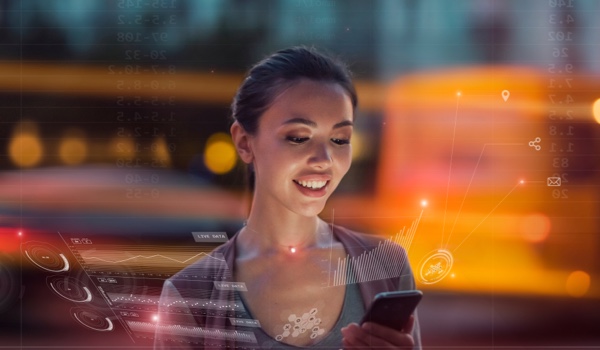 Image courtesy of and under license from Shutterstock.com
The dynamic effects of artificial intelligence are already being felt in business, politics, medicine, and war, and dominate nearly every other domain of 21st century life. Joseph S. Nye reckons for all of AI's positive potential, the technology presents significant risks that are best addressed sooner rather than later.
CAMBRIDGE - An elder statesman, a retired Big Tech chief executive, and a computer scientist meet in a bar. What do they talk about? Artificial intelligence (AI), of course, because everyone is talking about it - or to it, whether they call it Alexa, Siri, or something else. We need not await a science-fiction future - the age of AI is already upon us. Machine learning (ML), in particular, is having a powerful effect on our lives, and it will strongly affect our future, too.
Henry A. Kissinger, Eric Schmidt, and Daniel Huttenlocher, 'The Age of AI: And Our Human Future,' Little, Brown and Company, 2021.
That is the message in a fascinating new book by former United States Secretary of State Henry A. Kissinger, former Google Chief Executive Eric Schmidt, and Daniel Huttenlocher, Massachusetts Institute of Technology (MIT) Schwarzman College of Computing dean. It comes with a warning: AI will challenge the primacy of human reason that has existed since the dawn of the Enlightenment.
Can machines really think? Are they intelligent? And what do those terms mean? In 1950, renowned British mathematician Alan Turing suggested avoiding such deep philosophical conundrums by judging performance, "If we cannot distinguish a machine's performance from a human's, we should label it "intelligent." Most early computer programs produced rigid and static solutions that failed this 'Turing test,'1 and the field of AI went on to languish throughout the 1980s.
A breakthrough occurre
The content herein is subject to copyright by Project Syndicate. All rights reserved. The content of the services is owned or licensed to The Yuan. The copying or storing of any content for anything other than personal use is expressly prohibited without prior written permission from The Yuan, or the copyright holder identified in the copyright notice contained in the content.
Continue reading
Sign up now to read this story for free.
- or -
Continue with Linkedin
Continue with Google