Generative AI helps data engineering processes, productivity, innovation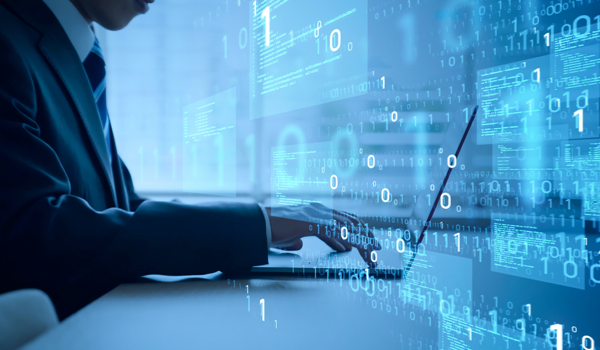 Image courtesy of and under license from Shutterstock.com
Many people are concerned about the potential threat that generative AI poses to their livelihoods, but for data engineering it has already proven to be a boon by raising levels of productivity and innovation and helping data engineers do their jobs better.
BOSTON, CHICAGO - Data engineering plays a crucial role in building robust data pipelines, managing data infrastructure, and ensuring high-quality data for analysis. With the advent of generative artificial intelligence (GAI), data engineering processes are about to undergo a significant transformation. These tools, whether available from the market or generated in-house, have the potential to revolutionize data engineering by boosting productivity and introducing innovative approaches for project delivery. This article will explore the potential impact of using GAI in data engineering where these enhance productivity and introduce novel project delivery approaches. While data engineering projects can vary widely, this article will primarily focus on two main areas - migration and greenfield implementation scenarios.
Migration, modernization projects
These projects involve transferring data from one technology to another. A good example is migrating from on-premises systems to the cloud. Data engineers play a vital part in designing and implementing data pipelines to extract, transform, and load data into the target technology. By using GAI tools - whether market-available or generated in-house - data engineering projects can unlock a range of impactful outcomes to reduce cost and timelines and improve productivity. Several of these are outlined as follows:
- Code conversion: GAI can be used to automatically translate code from one language or framework to another, drawing insights from existing codebases to generate equivalent code in the desired format.

- Data migration: GAI can help automate the data migration process by analyzing existing data structures and generating migration scripts. These scripts streamline the ext

The content herein is subject to copyright by The Yuan. All rights reserved. The content of the services is owned or licensed to The Yuan. Such content from The Yuan may be shared and reprinted but must clearly identify The Yuan as its original source. Content from a third-party copyright holder identified in the copyright notice contained in such third party's content appearing in The Yuan must likewise be clearly labeled as such.
Continue reading
Sign up now to read this story for free.
- or -
Continue with Linkedin
Continue with Google