AI better detects, treats cancer, but false positives remain problematic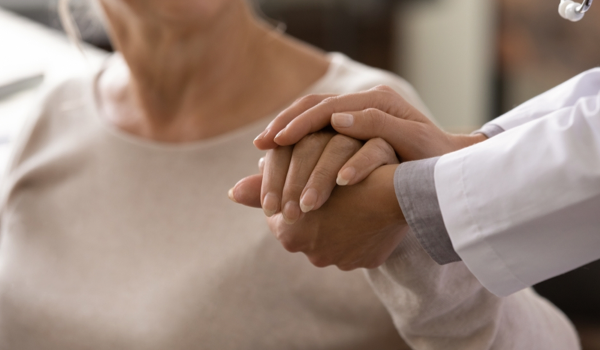 Image courtesy of and under license from Shutterstock.com
AI improves cancer outcomes by spotting the disease earlier than traditional methods, but the tech is still imperfect and can return false positives. Efforts underway thus seek greater breakthroughs, reports Jennifer Dunphy, senior VP for a major California physician association.
LOS ANGELES - Artificial intelligence (AI) has gained great attention in the healthcare industry as it has the potential to revolutionize cancer detection by providing accurate and timely diagnoses.
Early detection is crucial in improving cancer survival rates, and AI algorithms are able to identify patterns not always recognizable by human analysis. Early detection must however also be balanced with the cost-benefit of increased false positives - which can lead to unnecessary and often invasive tests, as well as increased costs for the health system. This article will explore how the technology is used to spot cancer and AI's potential effect on the healthcare sector.
AI's impact
AI analyzes vast amounts of data from medical imaging, pathology reports, and genomic data, enabling the discovery of cancer at an early stage when it is more treatable. If applied correctly, AI also reduces the number of unnecessary biopsies and improves the accuracy of cancer diagnosis, leading to better patient outcomes.
The global market for AI in healthcare is expected to reach USD21 billion in 2023 and USD187 billion by 2030, per reports by Precedence Research and Frost and Sullivan, with oncology one of the most significant areas of application. Most of this growth is due to the ever-increasing demand for AI in cancer detection and treatment.
AI has shown great promise in flagging cancer in various areas of medicine, including radiology, pathology, and oncology. AI algorithms also analyze medical images - X-rays, magnetic resonance imaging (MRI) scans, and computed tomography scans - to expose cancerous growths or other abnormalities. AI also parses genetic information to identify patterns in DNA mutations that indicate cancer.
Breast cancer
The content herein is subject to copyright by The Yuan. All rights reserved. The content of the services is owned or licensed to The Yuan. Such content from The Yuan may be shared and reprinted but must clearly identify The Yuan as its original source. Content from a third-party copyright holder identified in the copyright notice contained in such third party's content appearing in The Yuan must likewise be clearly labeled as such.
Continue reading
Sign up now to read this story for free.
- or -
Continue with Linkedin
Continue with Google