Wanted: A Steve Jobs to turn AI into iAI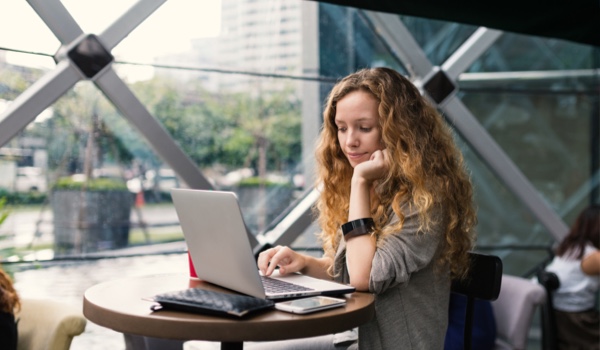 Image courtesy of and under license from Shutterstock.com
Pioneer, visionary and technical wizard are just three of the many things said about Apple Inc. co-founder Steve Jobs. Unfortunately, his death a decade ago left a gaping hole in technological advancement and robbed us of his genius, especially in the artificial intelligence domain. Satyen K. Bordoloi takes us on a 'What If?' tour and discusses how AI could have evolved had Jobs still been with us today and what the industry can still learn from such speculation.
MUMBAI - The masses misunderstand Steve Jobs. They think of the Apple Inc. co-founder as a messianic inventor who changed the world. He did change the world but he didn't really 'invent' new things.
When Jobs first assembled and sold Apple 1 in 1976, computers already existed, as did MP3 players when the first iPod came onto the market. The world's first touchscreen smartphone, IBM's Simon, was launched in 1992, 15 years before the iPhone.
What the pioneering technology wizard did brilliantly was to speculate on the possibilities of existing inventions sitting at their tipping points, push engineers to modify, remake, and conjoin applications together and make devices with interfaces so simple that, despite their complexity, they were the easiest to use in the market. Finally, he sold them vigorously.
Jobs died on October 5, 2011, just as artificial intelligence (AI) was about to explode in the 21stcentury. Yet, despite its progress, AI is still in its infancy, much like computing was in the 1970s before Jobs made it 'personal.' Jobs would have tried to bite off a good chunk of the AI business pie had he been around today. The question is how? What kind of AI applications would he have created?
"You've got to start with the customer experience and work backward to the technology," said the former United States business magnate, which best sums up his approach to Apple gadgets, and the reason why, e.g., they all began with 'I' - iPhone, iPad, iPod. Safe to say his personal AI (PAI), like the personal computers revolution he led, would have been called iAI.
Looking at Apple's computer and mobile experience, where apps and programs allowed users to personalize and tweak them exploded their use, AI needs the same. Machine learning (ML) and deep learning (DL) algorithms ensure nothing in the tech world can be personalized more than AI, and iAI is the pinnacle of Jobs' pe
The content herein is subject to copyright by The Yuan. All rights reserved. The content of the services is owned or licensed to The Yuan. Such content from The Yuan may be shared and reprinted but must clearly identify The Yuan as its original source. Content from a third-party copyright holder identified in the copyright notice contained in such third party's content appearing in The Yuan must likewise be clearly labeled as such.
Continue reading
Sign up now to read this story for free.
- or -
Continue with Linkedin
Continue with Google