AI in hemodynamic monitoring: the pulse of P4 medicine in the ICU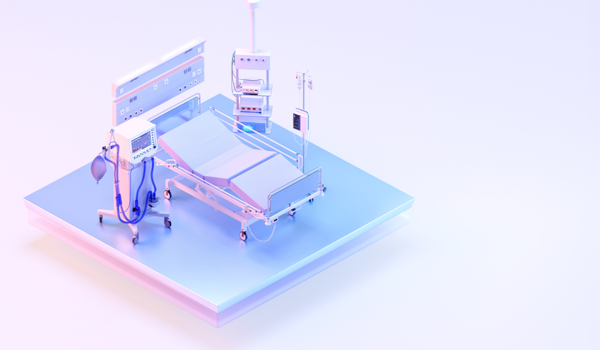 Image courtesy of and under license from Shutterstock.com
AI is uniquely able to find patterns in the complex multidimensional data of the intensive care unit. A third of ICU patients develop hemodynamic instability, resulting in a 40-59 percent mortality rate. Advanced dynamic hemodynamic monitoring, coupled with AI, presents a perfect opportunity for clinicians to peer into the future to prevent adverse events before they occur. "Predicting the future is not magic, it's artificial intelligence." - Dave Waters
DENVER, COLORADO - The intensive care unit (ICU) houses the sickest of all hospitalized patients and is a data-centric geographic location at the heart of any hospital. It offers a panacea of information ideal for harnessing the predictive potential of artificial intelligence (AI), with its patients hooked up to many monitors storing terabytes of data on everything from heartbeat variability to cardiac output.
It is the stuff of science fiction - except that it is happening now on a global scale. In the ICU, time is very precious. Any tool that reduces any uncertainty can end up being the difference between life and death. By using machine learning (ML), multiple clinical, physiological, and lab parameters can be entered as features for continuously monitoring a patient's cardiovascular status in real time and, in doing so, timeously diagnose patients at risk for hemodynamic instability.
Scope of the problem
Up to a third of ICU patients develop hemodynamic instability, resulting in a 40-59 percent mortality rate.1 An acute hypotensive episode is one of the most critical events that can take place in the ICU. It is defined as a drop in mean arterial pressure below 65 millimeters of mercury (mmHg) or a drop in systolic blood pressure (SBP) below 90 mmHg. Therefore, a single event can significantly increase a patient's chances of dying. Hemodynamic instability manifests itself in a heterogenous group of clinical findings, physiological fluctuations, and lab parameters. In a critically ill patient who is already fending off a host of uninvited visitors - such as invasive microbial infections - or dealing with something like multi-organ failure, pre-emptively predicting hypotension can be the difference between recovery and demise.
Advanced dynamic hemodynamic monitoring can act like a crystal ball, allowing a cl
The content herein is subject to copyright by The Yuan. All rights reserved. The content of the services is owned or licensed to The Yuan. The copying or storing of any content for anything other than personal use is expressly prohibited without prior written permission from The Yuan, or the copyright holder identified in the copyright notice contained in the content.
Continue reading
Sign up now to read this story for free.
- or -
Continue with Linkedin
Continue with Google