War of the machines: AI develops sepsis early warning systems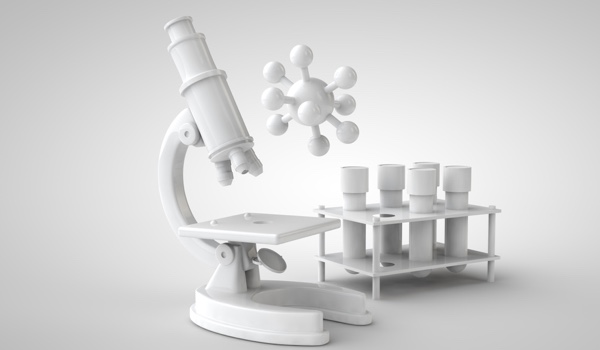 Image courtesy of and under license from Shutterstock.com
After the development of antiseptics, antibiotics, and antibacterial drugs, humanity has had to contend with drug-resistant 'super bacteria.' This, problem and the ongoing one of sepsis - with its high risk of death if left untreated - remains unsolved, but if AI, Big Data, and ML are properly applied, they may finally achieve victory in this centuries-long fight.
DENVER, COLORADO -
"Gentlemen, it is the microbes who will have the last word" - Louis Pasteur.
In the early 1860s, Louis Pasteur identified microbes as the bane of human existence. Soon after, in 1867, Joseph Lister introduced the concept of antisepsis, and by 1928 Alexander Fleming had discovered penicillin. This already represents an impressive genealogy in humanity's fight against this invisible army.
However, people's best efforts at modern medicine have not only brought with it more advanced antimicrobial solutions, but also the super microbial soldiers seen in the multidrug-resistant organisms plaguing the world's intensive care units (ICUs). Both the problem and the solution have arisen through a lack of policing of effective antimicrobial stewardship programs and a Chernobyl approach whereby people tend to throw the kitchen sink and the vacuum cleaner at any potential whiff of infection.
To be more effective with one's armamentarium, one needs to focus on building more efficient sepsis early warning systems (SEWS) for advance alert that the enemy is at the door. The critical determinant of survival is time - a priceless commodity. A patient can go from potentially septic to full septic shock in just a matter of hours, and yet because of the non-specific nature of its diagnostic features, it takes a significant amount of time to assimilate and analyze information while preventing the inappropriate use of empiric antimicrobial therapy. Artificial intelligence (AI) is key to timely diagnosis and the discovery of new and important biomarkers.
The scope of the problem
The development of sepsis has multifactorial pathogenesis driven by a dysregulated host inflammatory response whose endpoint is a multi-organ failure (MOF). It kills 18 million people annual
The content herein is subject to copyright by The Yuan. All rights reserved. The content of the services is owned or licensed to The Yuan. The copying or storing of any content for anything other than personal use is expressly prohibited without prior written permission from The Yuan, or the copyright holder identified in the copyright notice contained in the content.
Continue reading
Sign up now to read this story for free.
- or -
Continue with Linkedin
Continue with Google