Digital Pathology Presents a Great Opportunity for India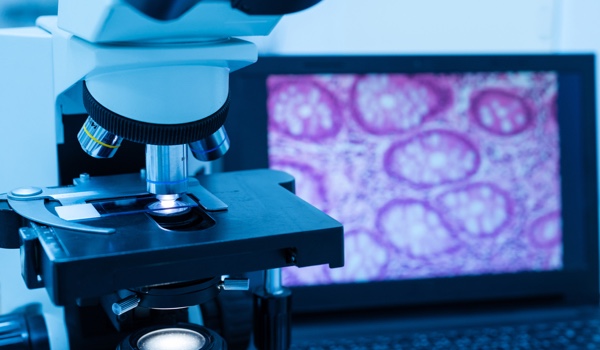 Image courtesy of and under license from Shutterstock.com
Recent advances in digital pathology are an opportunity for India to become a world leader. Digitization and automation are critical in helping India overcome its shortage of specialized medical professionals, especially in rural areas, and make more efficient use of the ones it has. Can India use the advantages of a huge population, growing middle class, and vast pools of data to leapfrog other countries?
BANGALORE, INDIA - Pathology is a specialized field not much changed since its beginning.1 Most pathologists still use analog microscopes to view slides and report their findings.2 Such outdated practices not only create bottlenecks, but also hinder improvements in efficiency due to the non-use of digital tools.3 However, recently the Covid-19 pandemic has forced an acceleration in the speed of innovation in healthcare; even pathology has increased its use of more modern technology.4 In a country like India, both the pandemic and the renewed emphasis on tech have created a unique opportunity to leapfrog gaps in healthcare services and establish something better.
India has started its march on an interesting digital journey, marked by the launch of the National Digital Health Mission (NDHM) in September 2021.5 It is this foundation of digital infrastructure that will enable the running of different integrated digital, unified health-related programs. It is a centralized system, one that should contribute to better data integration and also help uncover macro and micro trends in the overall Indian population.6
Diagnostics, as an important aspect of clinical medicine, will also benefit from this system, which ensures that it is advantageous to have a longitudinal medical record of patients. Not only does this reduce the duplicity of diagnostics tests like pathology reports, but it also helps to gain a comprehensive understanding of patients' conditions, even when they move to another part of the country. Improved access to digital health data also helps push modernization and widespread use of cutting-edge technologies like Artificial Intelligence (AI) and Machine Learning (ML) in care management.
With the increasing efficiency and falling costs of digital scanning of slides, this wave of digital pathology is gaining traction not just in India, but across the
The content herein is subject to copyright by The Yuan. All rights reserved. The content of the services is owned or licensed to The Yuan. The copying or storing of any content for anything other than personal use is expressly prohibited without prior written permission from The Yuan, or the copyright holder identified in the copyright notice contained in the content.
Continue reading
Buy this article for only US$1.99
- or -
Continue with Linkedin
Continue with Google