AI's Hippocratic Oath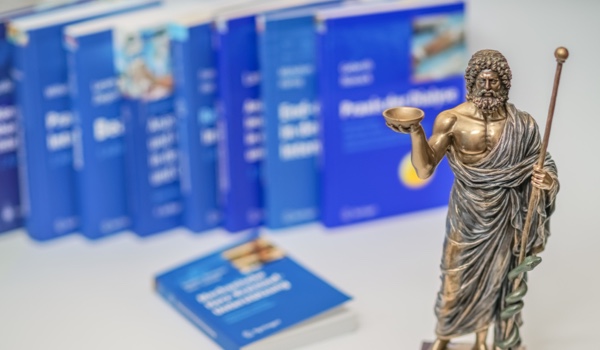 Image courtesy of and under license from Shutterstock.com
Almost 36 million people worldwide die each year because they are not diagnosed in time. Gonzalo Benetti Hernandez believes these figures can be slashed by the embrace of AI-based technologies, above all if they are democratized for greater access by low-income households.
ROSARIO, ARGENTINA - The development of artificial intelligence (AI) has enabled the growth of the healthtech sector in Latin America and has witnessed a stunning number of successes. One fine example is Colombian startup Arkangel AI, which is sponsored by Google, Novartis, Everis, Roche and Nvidia. The four keys to understanding this success are underpinned by local talent, the development of economies linked to technology industries, the large number of historical needs in the region that are waiting to be resolved, and the public-private financing of national and international programs.
Workings of Arkangel AI
Seeking to ease access to AI, Arkangel AI developed the Hippocrates Automated Machine Learning platform to help health workers create algorithms that work for them. It generates results that are 20 times faster, 10 times more scalable, and five times more cost-effective than before, while maintaining accuracy above 90 percent. It has four stages: data preparation, training, testing, and deployment.
During the first stage, data is collected and cleaned for use. This is done per international health data protection standards such as the United States' Health Insurance Portability and Accountability Act. Training is performed on a hyperparameter with the dataset using different architectures. This way, Hippocrates trains a basic model to identify an optimal model for a given medical situation. Once this process concludes, the models with the best results are taken for testing.
The five best models that return results to the user are tested and, in addition to a test cohort, prospective data are also used to calculate performance metrics with real-world data, which shows the true usefulness of these systems.
Finally, Hippocrates can deploy the final model through the Arkangel AI platform to users, without th
The content herein is subject to copyright by The Yuan. All rights reserved. The content of the services is owned or licensed to The Yuan. Such content from The Yuan may be shared and reprinted but must clearly identify The Yuan as its original source. Content from a third-party copyright holder identified in the copyright notice contained in such third party's content appearing in The Yuan must likewise be clearly labeled as such.
Continue reading
Buy this article for only US$1.99
- or -
Continue with Linkedin
Continue with Google