Transforming Women's Healthcare With AI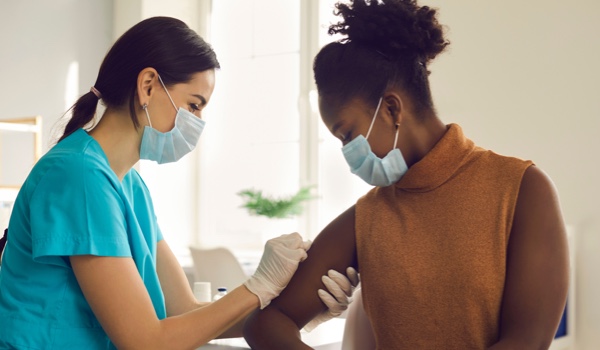 Image courtesy of and under license from Shutterstock.com
Priya Dialani believes women are being left behind as the Fourth Industrial Revolution gathers momentum, but has confidence, thanks to the advent of digitization, that digital health leaders can transform the landscape of women's health by empowering women to take control of their wellbeing as well as supplanting commonly held misconceptions and taboos.
MUMBAI - We are living in an evolving world where artificial intelligence (AI) technology is changing all aspects of our lives and moving it forward, especially in healthcare, yet men still dominate the industry and women are being left behind when they should be at the forefront of this exciting change.
The patriarchal structure of society is still prevalent in a number of developing countries, where access to basic healthcare facilities is a problem for many women but, thanks to globalisation, women are fighting back. Movements such as "Lean In" by Sheryl Sandberg have helped uprooting societal taboos and empowering women to be more vocal about their health concerns.[1] To augment the impact of such initiatives, technology is playing a significant role to help women manage and personalize their health with just a tap on their smartphones.[2]
One recent breakthrough in women's healthcare, which will ease the heavy burden of physical consultation for doctors in clinics, has arrived in the shape of mobile apps.[3] AI, data analytics, and machine learning (ML) are building a strong foundation in women's health through mHealth apps and wearables.[4] A number of these devices address the specific health issues of women, especially in reproductive health.[5]
Women face a number of health challenges during pregnancy. In 2017 there were over 800 deaths every day because of complications during pregnancy and childbirth. Around 94 percent of those deaths were from middle and lower-income countries.
The content herein is subject to copyright by The Yuan. All rights reserved. The content of the services is owned or licensed to The Yuan. Such content from The Yuan may be shared and reprinted but must clearly identify The Yuan as its original source. Content from a third-party copyright holder identified in the copyright notice contained in such third party's content appearing in The Yuan must likewise be clearly labeled as such.
Continue reading
Buy this article for only US$1.99
- or -
Continue with Linkedin
Continue with Google