AI Scientific Temper Can Challenge Healthcare Superstitions in India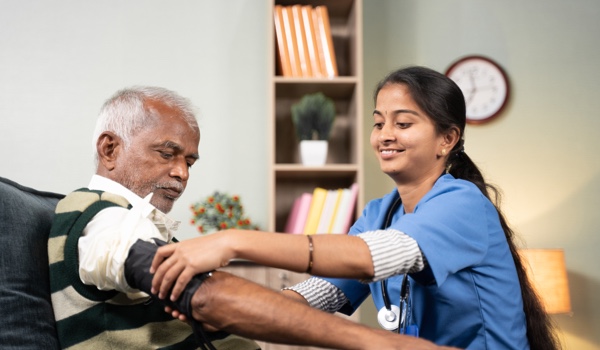 Image courtesy of and under license from Shutterstock.com
Old customs and superstitions still prevail in India and continue to hold back the world's second most populous nation from enjoying the full fruits of modernization. Disha Ganguli believes the government can rid the country of these old beliefs if it utilizes artificial intelligence to introduce a scientific temper.
KOLKATA - The India healthcare sector has made steady progress over the past few years by embracing new technologies and leveling up inequality in rural areas, but old customs die hard and scientific progress is being held back in India because of it. To rid a nation engulfed in these ancient customs and superstitions is a tough ask. Superstitions are usually attributed to lack of education but this is contradictory in India, as there are many educated people who hold these beliefs. These practices have been passed down from one generation to another for centuries.
"A completely rational society is a utopian ideal."
B. Vishnu Theja Reddy
The Indian government tried to introduce new laws prohibiting such practices but, because of the nation's rich history of superstition, these laws faced a lot of opposition from the general public.1 In 2013, Narendra Dabholkar, an anti-superstition specialist, who was also the founder of the Committee for the Eradication of Blind Faith, was fatally shot by two bikers for requesting the enactment of a law that prohibits black magic. Critics argued that the Indian constitution does not prohibit such acts.
Puppy Pregnancy Syndrome
A large demographic of India believe that a dog bite results in pregnancy. The belief in the so-called "puppy pregnancy syndrome" is prevalent among tens of thousands of people in West Bengal, Assam, Bihar, Jharkhand, Orissa and Chhattisgarh.2
An 18-year-old West Bengal girl, e.g., believed she was pregnant when sh
The content herein is subject to copyright by The Yuan. All rights reserved. The content of the services is owned or licensed to The Yuan. The copying or storing of any content for anything other than personal use is expressly prohibited without prior written permission from The Yuan, or the copyright holder identified in the copyright notice contained in the content.
Continue reading
Buy this article for only US$1.99
- or -
Continue with Linkedin
Continue with Google