Bridging the Gap Between Scientists and Clinicians in Anti-Aging Fight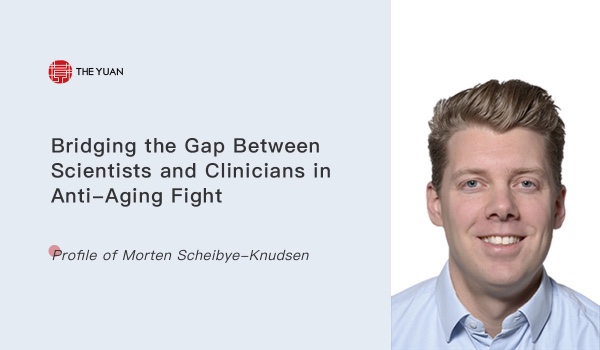 Progress could be made in anti-aging research if scientists had access to the necessary data. That and a critical mass of doctors accepting that aging is a disease which can be tackled. Best-selling author Calum Chace discusses the need for the medical profession to get on board with longevity, and the hurdles to be cleared before a real breakthrough can be made.
LONDON - Early in his medical career Morten Scheibye-Knudsen spent six months working as a physician in Greenland's capital of Nuuk, a town with fewer than 20,000 inhabitants, but he was enchanted, and almost did not want to return to his native Denmark, of which Greenland is an overseas autonomous territory. We should be grateful that he listened to the call of anti-aging research and headed back to Copenhagen. He went on to become one of the leading pioneers applying modern artificial intelligence (AI) to the field of longevity medicine.
Scheibye-Knudsen caught the longevity 'bug' as a teenager, appalled by watching his grandparents grow frail and die. It took a couple of decades before he could dedicate himself to the fight against aging, but after a brief stint as a firefighter, he did his medical training at Copenhagen University. Then he moved to Baltimore, Maryland in the United States, spending eight years researching at the National Institute on Aging, a division of the National Institutes of Health, and teaching at the Johns Hopkins University. Returning to Copenhagen, he obtained funding to set up his own lab in 2016, investigating how DNA damage causes aging, and how to stop it.
He started his lab at a fairly young age and is now a prominent member of the longevity medicine community, the editor of a prestigious journal, and on the boards of large investment organizations. He attributes his success to an ability to bridge the gap between clinicians and scientists - groups which are further apart in attitudes and approaches than one might think.
His credibility on the pure science side rests on his early combination of computational statistics with laboratory experiments. He was researching diseases which cause accelerated aging, such as progeria and Werner syndrome, and had an idea that it might be instructive to use advanced statistical techniques to compare these rare diseases with the symptoms of norm
The content herein is subject to copyright by The Yuan. All rights reserved. The content of the services is owned or licensed to The Yuan. Such content from The Yuan may be shared and reprinted but must clearly identify The Yuan as its original source. Content from a third-party copyright holder identified in the copyright notice contained in such third party's content appearing in The Yuan must likewise be clearly labeled as such.
Continue reading
Buy this article for only US$1.99
- or -
Continue with Linkedin
Continue with Google