Digital payment systems could truly revolutionize healthcare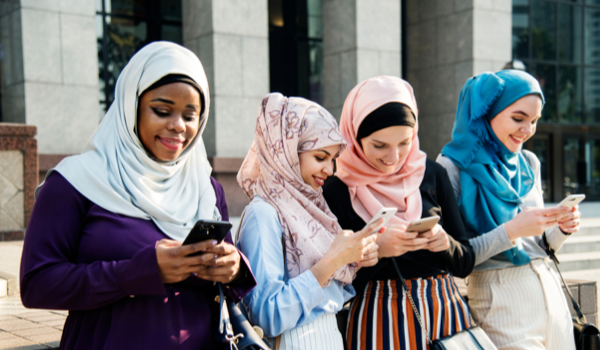 Image courtesy of and under license from Shutterstock.com
The smartphone has already transformed life by simplifying social networking and enabling digital payments and receipts of mobile money, ride-hailing, and the delivery of goods, to cite but a few ways. The now-ubiquitous device may well do the same for healthcare in coming years.
KARACHI, PAKISTAN - The year is 2025. A woman with diabetes living in a rural area with a shortage of healthcare workers must manage her condition. To whom or what does she turn?
Her smartphone.
In just two years, the delivery of healthcare - and many other services - could already look very different than it does today.
Technologies such as artificial intelligence (AI) and the Internet of Things may enable this woman to access healthcare by simply pressing a few buttons. A wearable sticker could use sweat to monitor her blood glucose levels. Those data would be sent by a microchip in her phone to her blockchain-secured electronic health record in the cloud. She could then order her insulin through Amazon - to be delivered to her doorstep by a drone - or request that her local pharmacy 3D print her metformin pills and verify their authenticity via a text message.
To screen for diabetic retinopathy - which damages the eye and can cause blindness if left untreated - she could also use her smartphone to take her own retinal image, selfie-style. An AI algorithm would analyze it and, if the findings were abnormal, book an appointment with a doctor. It could even order an Uber to take her there, deducting the cost from her mobile wallet. Before the woman even arrived at the office, the doctor could test the laser therapy on her digital twin to determine which treatment works best.
This may sound like science fiction, but each of these solutions already exists in isolation today. Given the likelihood of exponential growth in computing power, associated increases in deep learning and neural networks, and breakthroughs in intelligent machines, robotization, and 3D printing, as well as wearable technology, these systems will become even more prevalent - and powerful - over time.
The content herein is subject to copyright by Project Syndicate. All rights reserved. The content of the services is owned or licensed to The Yuan. The copying or storing of any content for anything other than personal use is expressly prohibited without prior written permission from The Yuan, or the copyright holder identified in the copyright notice contained in the content.
Continue reading
Sign up now to read this story for free.
- or -
Continue with Linkedin
Continue with Google