Smart, targeted innovations yield more accessible, affordable healthcare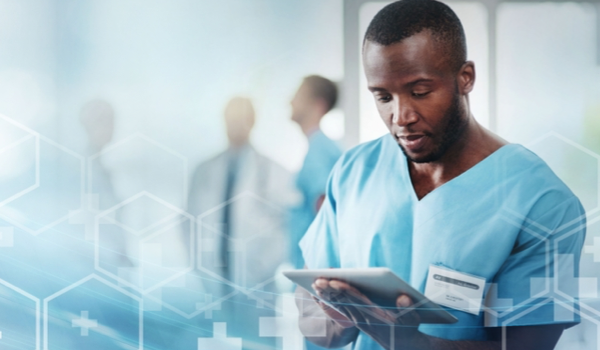 Image courtesy of and under license from Shutterstock.com
Smart, targeted innovations make healthcare more accessible and affordable, with lower costs for hospitals and better patient outcomes, as Moh Noori, founder and CEO of AI heart disease predicter ScriptChain Health, shows in this article, the second installment in his blog series.
SAN FRANCISCO - The Bill & Melinda Gates Foundation has significantly improved health equity with its investments in countries around the world and some of the partnerships it has secured ensure better access to care, medical equipment, vaccines, health guidelines, supplies and other essentials needed for anyone aspiring to a decent lifestyle.
For more advanced nations, the next steps are to continue growing and shifting to proactive care by using advanced technologies to help predict and prevent illness and offer precise medicine for all. Given the vast amount of medical data available within electronic medical record (EMR) systems, there are plenty of opportunities to help predict illnesses, prevent them from occurring in the first place, and help physicians use technologies that will enhance the patient experience, achieve better patient outcomes, and lower the costs of care for healthcare institutions.
In the United States alone, healthcare spending makes up almost 20 percent of the country's gross domestic product. This equated to USD4.5 trillion in 2022 and this figure is still growing. About USD220 billion of this goes towards the cost of care for cardiovascular disease, and reports state that this number will only increase.
Programs that reflect value-based care, which can help nudge healthcare institutions from reactive-based to proactive-based care, and programs like Medicare all incentivize physicians to lower the cost of treatment. Shared savings programs that Medicare has announced have spurred the healthcare industry to change the way it thinks of healthcare and invest more towards digital health tools and services. Many startups are targeting domains such as cardiovascular disease, cancer, mental health, strokes, ophthalmology, and surgery.
ScriptChain Health uses artificial intelligence (AI) to predict rates of heart disease readmission, a huge problem that aligns directly with value-based
The content herein is subject to copyright by The Yuan. All rights reserved. The content of the services is owned or licensed to The Yuan. Such content from The Yuan may be shared and reprinted but must clearly identify The Yuan as its original source. Content from a third-party copyright holder identified in the copyright notice contained in such third party's content appearing in The Yuan must likewise be clearly labeled as such.
Continue reading
Sign up now to read this story for free.
- or -
Continue with Linkedin
Continue with Google