AI is being used for better talent acquisition and engagement leveraging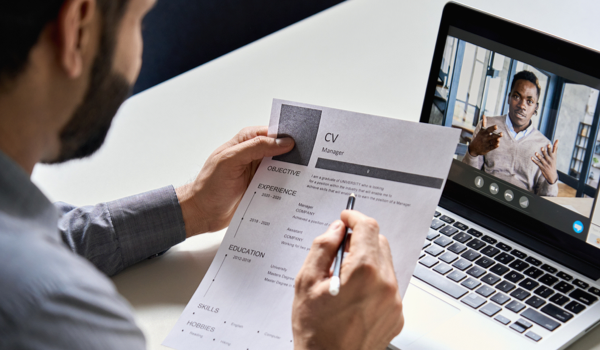 Image courtesy of and under license from Shutterstock.com
Large companies have long used AI to help sift resumes and screen candidates in their recruitment. More tools are now available than ever for doing this, harnessing the power of ML and NLP to optimize recruiting and applications, not just for HR professionals but also candidates.
BENGALURU - The recruiting landscape has changed dramatically since the COVID-19 pandemic began sweeping the world more than three years ago. A rise in unemployment, advances in technology, changing candidate expectations, and the rise in remote and freelance work have all impacted the way companies find and attract talent. According to the United States Bureau of Labor Statistics, 4.2 million people voluntarily quit their jobs in August 2022. There were 10.1 million job openings at the time, but quitting one job in favor of a better one was just one of the factors that drove this 'great resignation.'1
Most talent acquisition leaders are now operating in a recruitment environment that is increasingly chaotic. Artificial intelligence (AI) for recruiting refers to the application of AI to the talent acquisition and hiring process, where machine learning (ML) can help narrow down the list of ideal applicants and automate manual activities in the process. AI is intended to expedite or automate some aspects of the recruiting process, particularly those that are repetitive and of high volume. AI can also assist in making critical decisions in numerous elements of the tasks performed by human resources (HR) and aid with anything from sourcing profiles to making offers to qualified applicants. In short, AI helps streamline and automate the whole recruiting process, which is generally repetitive and high-volume.
AI solutions are usually closely integrated with the applicant tracking system (ATS) and imbibe a layer of intelligence to the AI hiring and recruiting process, automating the screening of thousands of resumes, and reducing the need for humans to perform time-consuming manual activities. Still, when it comes to the final decision-making of which candidates to hire, humans are essential, especially since AI has been known to be biased against certain types of candidates or screen out candidates who should have been considere
The content herein is subject to copyright by The Yuan. All rights reserved. The content of the services is owned or licensed to The Yuan. The copying or storing of any content for anything other than personal use is expressly prohibited without prior written permission from The Yuan, or the copyright holder identified in the copyright notice contained in the content.
Continue reading
Sign up now to read this story for free.
- or -
Continue with Linkedin
Continue with Google