AI in nuclear medicine: harnessing the power of radiation to do good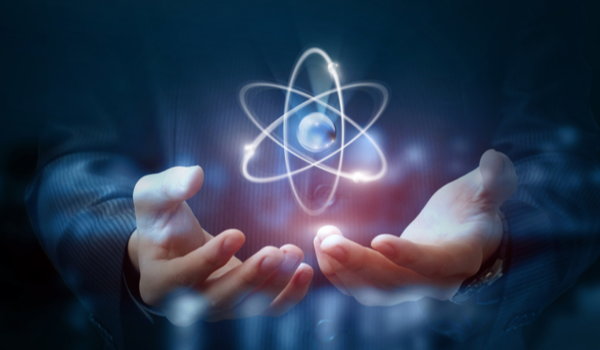 Radioactive substances are normally harmful, but nuclear medicine aims to take that destructive power and use it to treat - or at least diagnose - diseases. Efforts to combine this with AI to treat diseases like cancer in new and more effective ways continue to advance, and so the globally leading online AI community The Yuan has partnered with the world-renowned think tank Deep Pharma Intelligence and the world leading nuclear medicine company Evomics to put together this report, which takes an in-depth look at the latest AI applications in nuclear medicine and radiology and what the future of AI in these fields might look like, as well as the specific steps being taken by the private sector and governments around the world to help drive this development.
BOSTON -
How nuclear medicine works
Nuclear medicine is a field of medicine that uses radioactive substances that are either injected into or ingested by humans with the aim to diagnose or treat a disease. For diagnostics, patients consume radioactive substances, which are then distributed through the human body and concentrated in diseased areas. Patients are then transferred into the camera, and radioactivity helps provide an image. For treatment, radiopharmaceuticals are injected into the patient for therapy, then it concentrates in disease cells and starts to destroy the disease progressively.
Nuclear medicine should not be confused with radiology
There is a key difference between radiology and nuclear medicine that people should be aware of. Radiology refers to generating energy that interacts with the body and produces an image using radiology equipment. Radiology professionals then interpret the image to identify abnormalities and make diagnoses regarding diseases. By contrast, nuclear medicine refers to the usage of nuclear compounds and radioactive materials and then tracking radiation sources in the body to develop a detailed image or video.
AI's role in medical imaging
A typical medical imaging workflow can be divided into four steps: planning and optimization, scanning and reconstruction, interpretation, and reporting and clinical decision support. Each step can be improved, accelerated, or even potentially completely automated with the help of AI. Most companies that develop AI systems for nuclear medicine applications invent software for image analysis and interpretation. This category is the broadest and accounts for more than a third of all companies
The content herein is subject to copyright by The Yuan. All rights reserved. The content of the services is owned or licensed to The Yuan. The copying or storing of any content for anything other than personal use is expressly prohibited without prior written permission from The Yuan, or the copyright holder identified in the copyright notice contained in the content.
Continue reading
Sign up now to read this story for free.
- or -
Continue with Linkedin
Continue with Google