AI's future role in diagnosing Alzheimer's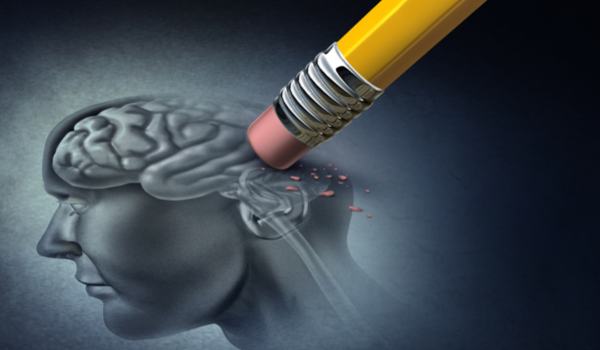 Image courtesy of and under license from Shutterstock.com
Alzheimer's is a leading cause of death worldwide and is set to become even more of an issue in the coming decades as populations continue to age. The disease often goes undiagnosed or misdiagnosed and there is still no reliable cure. AI will thus play an increasingly important part both in diagnosing and eventually treating Alzheimer's.
CANTERBURY, UK - Alzheimer's disease is "a type of dementia that causes problems with memory, thinking, and behavior," according to the Alzheimer's Association. Alzheimer's is the sixth leading cause of death in the United States.
In the United Kingdom, Alzheimer's disease is the most common form of dementia. At least 850,000 people in the UK are living with dementia, a number that is expected to rise to over 1 million by 2025. Dementia is estimated to cost the UK's economy GBP26 billion (USD30.21 billion) each year.
Such statistics are alarming enough, yet they still only tell part of the story. One must also consider the heart-wrenching experience of watching loved ones slowly lose their minds to this terrible disease.
As populations across the globe continue to age, the number of people with Alzheimer's will only increase. In 2015, there were an estimated 5.3 million Americans living with Alzheimer's, a number that does not even include undiagnosed cases. By 2050, that number is projected to more than triple to a staggering 16 million. Meanwhile, China, which currently still has the world's largest population, is seeing an alarming increase in the number of people - and proportion of its population - aged 60 years and above, with levels of Alzheimer's estimated to be around 6 percent of that population group.
Currently, there is no single test that can definitively diagnose Alzheimer's disease, which clearly means that there must be a better way of diagnosing and treating Alzheimer's. This is where artificial intelligence (AI) comes in, with its ability to improve the accuracy of diagnoses by providing doctors with additional information to consider.
AI's incredible strides in Alzheimer's diagnosis
AI is currently being used to diagnose everything from skin cancer to heart disease, and researchers are
The content herein is subject to copyright by The Yuan. All rights reserved. The content of the services is owned or licensed to The Yuan. The copying or storing of any content for anything other than personal use is expressly prohibited without prior written permission from The Yuan, or the copyright holder identified in the copyright notice contained in the content.
Continue reading
Sign up now to read this story for free.
- or -
Continue with Linkedin
Continue with Google