AI shields intellectually disabled from abuse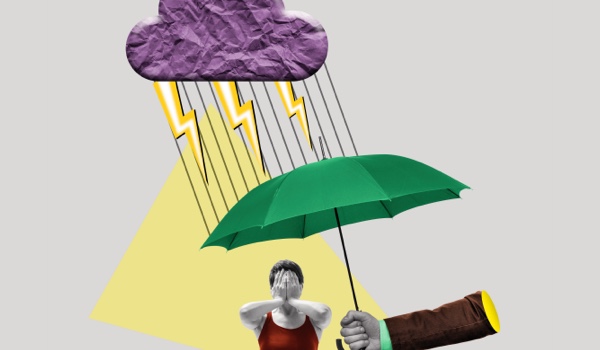 Image courtesy of and under license from Shutterstock.com
When people discuss marginalized sections of a society, it is easy to forget those deprived of the fundamental faculties needed to make a living. It is these 'specially-abled' citizens who are often hyper-marginalized. AI is now better equipped to help such disadvantaged persons, but further technological advances are still required.
KOLKATA - Intellectual disabilities too often get dismissed as not being 'legitimate' ailments or problems. Many still mock them and they are subject to ruthless negligence. Stigmas about mental disabilities, which still widely prevail, have often led to nerve-numbing results, such as abuses that occur each day in physical, verbal, and sexual forms, and social neglect and traumas. Those who suffer from such abuse represent the abandoned sections of society, often discarded by their families, who have lost their real selves by submerging themselves under layers of dirt and idiosyncrasies. These mentally ill destitute make up a large majority of the homeless population.
However, a keen observation will make people aware that, even if the world initiates a conversation promoting awareness of the widespread abuses inflicted on those who are mentally ill, this is still not enough to understand what the abuses that are inflicted on them actually mean.
Before delving more deeply into this topic, it is imperative that one understands the meaning of abuse in mental health terms.
Abuse:
In regard to mental health, the term 'abuse' refers to negative or toxic behaviors such as neglect, attacks, or injuries that are inflicted by individuals on other individuals who suffer from mental ailments.
Unfortunately, such abuse also involves doctors and reputed hospitals that promise proper recovery from an ailment of any kind.
Physical abuse:
In India, which still lags many other countries in mental health, there are frequent reports and n
The content herein is subject to copyright by The Yuan. All rights reserved. The content of the services is owned or licensed to The Yuan. The copying or storing of any content for anything other than personal use is expressly prohibited without prior written permission from The Yuan, or the copyright holder identified in the copyright notice contained in the content.
Continue reading
Sign up now to read this story for free.
- or -
Continue with Linkedin
Continue with Google