False Promise of a Digital Health Utopia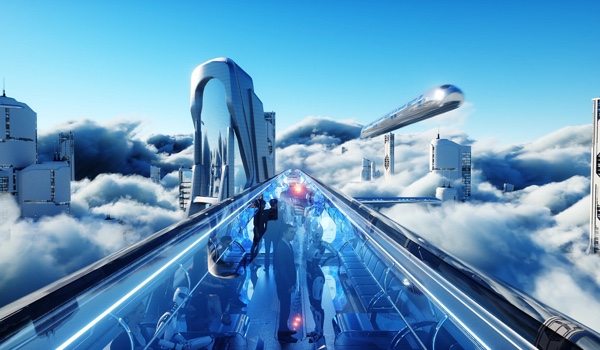 Image courtesy of and under license from Shutterstock.com
The future of medicine is a battlefield. Unnoticed by most of the public, a ruthless distribution war is underway for all of our health data. Who gets access? Who has to pay for it? Will patients still control their own data? Bart de Witte wants society to wake up to the issue, strengthen the European economy, and build a new, digital social market economy.
BERLIN - The fight for our health data contrasts with the current conflict between regulators and big technology platforms like Google and Meta (formerly Facebook). In its latest annual report, Meta threatened to pull out of Europe. It said it lacked a solid legal basis for exporting European users' personal data to the United States. And although this scenario doesn't seem realistic, my environment has reacted extremely positively to the possible disappearance of Facebook in Europe. Some of my friends from the US were even envious. Finally, the topic has entered people's minds.
In my digital medicine environment, unfortunately, people are not yet that far along. While social media corporations threaten our right to privacy and freedom, the monetization of healthcare data attacks our right to health and life.
From my interviews with many people, I have learned that successful medical innovation will only be achieved by those who have access to Big Data as well as capital. Much of this data comes from us humans. I asked myself a few years ago what would happen if companies, and not science, determined who could collect the most data? Does this result in a corrosion of common European values? Who benefits from the insights we gain from the data?
Solidarity is an important basic building block of our European culture. In the Maastricht Treaty of 1992, the states explicitly expressed their will to "Deepen solidarity among their peoples while respecting their history, their culture and their traditions." So, if we now want to shape a common data future that strengthens the rights of European Union citizens, we must find a European path to digital transformation. A digital utopia can only be achieved if we use the data generated in the
The content herein is subject to copyright by The Yuan. All rights reserved. The content of the services is owned or licensed to The Yuan. The copying or storing of any content for anything other than personal use is expressly prohibited without prior written permission from The Yuan, or the copyright holder identified in the copyright notice contained in the content.
Continue reading
Buy this article for only US$1.99
- or -
Continue with Linkedin
Continue with Google