Implementing AI Governance Framework - Why Now?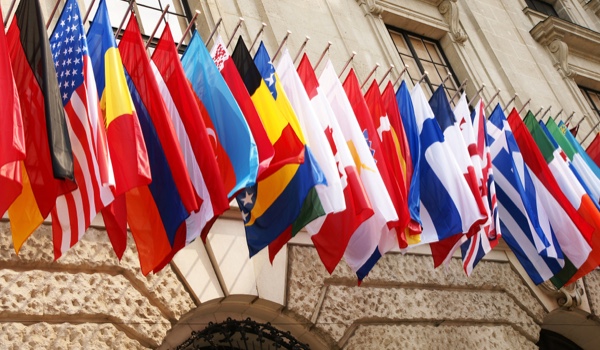 Image courtesy of and under license from Shutterstock.com
The multi-billion-dollar artificial intelligence market is ever increasing and there is no end in sight. But why has it taken governments so long to implement some regulation? Ana Chubinidze sifts through the AI rubble to get to the bottom of it all.
BERLIN - Artificial Intelligence (AI) is already a multi-billion-dollar global market and it is expected to be ever increasing. Stamford, Connecticut-based technology research and consulting firm Gartner forecasts the worldwide artificial intelligence (AI) software market will reach US$62 billion in 2022.1 Meanwhile, a considerable number of new policy initiatives are emerging regarding AI use. There are over 700 AI policy initiatives from 60 countries, territories, and the European Union (EU), according to the Organisation for Economic Co-operation and Development (OECD).2
Some 612 companies, groups, and business associations lobbying the EU's digital economy policies spend over 97 million euros (US$111 million) every year. This makes tech the biggest lobby spending sector in the trade bloc.3 Because of this, hundreds of new associations, non-profit and intergovernmental organizations are emerging around the world to deal with the complexities around these emerging technologies.4
Thus, the AI market is becoming ever demanding on all levels - whether technological maturity, compliance, standardization, or governance - companies face a number of challenges which can be identified in three groups:
- AI-specific regulations are in the process of development and, once enforced, they will be ever changing. Currently, existing 'gray areas' and future regulatory uncertainties lead to unprecedented difficulties across organizations.

- There are more urgent needs in the corporate world rather than upcoming regulation. Incorporation of powerful AI tools and technologies has been accelerating on a larger scale. This technological acceleration carries a corresponding call for accelerated actions to gover

The content herein is subject to copyright by The Yuan. All rights reserved. The content of the services is owned or licensed to The Yuan. The copying or storing of any content for anything other than personal use is expressly prohibited without prior written permission from The Yuan, or the copyright holder identified in the copyright notice contained in the content.
Continue reading
Buy this article for only US$1.99
- or -
Continue with Linkedin
Continue with Google