Curbing Health Misinformation With AI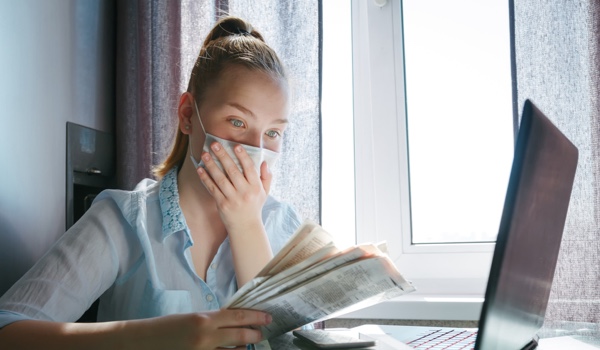 Image courtesy of and under license from Shutterstock.com
Former United States President Donald Trump once suggested injecting bleach as a cure for COVID-19. The spread of such misinformation is clearly a danger to the public's wellbeing and must be prevented. Imre Varju takes a closer look at the phenomenon and investigates how artificial intelligence can help combat deeply damaging health misinformation.
NEW YORK - Remember when at the inception of the pandemic a pamphlet, incorrectly attributed to Stanford Hospital, California, claimed falsehoods, such as drinking lots of water, help protect against COVID-19 infection? Within days, the post swept through social media like wildfire and was shared hundreds of thousands of times on Facebook1 'Wildfires' like this add up. Currently, misinformation around COVID-19 vaccines causes US$50 to US$300 million worth of harm every day in the United States alone, according to the Baltimore-based Johns Hopkins Center for Health Security. This amount is consumed primarily in hospitalizations, which would be completely avoidable with an up-to-date vaccination.2
Misinformation and science skepticism have been with humanity since well before the discovery of vaccines, and posed a recurring challenge for health communication, i.e., the effective communication of health information toward lay audiences.3 The scale of health-related misinformation we are currently witnessing is unprecedented, and the speed of false information spreading through social media platforms exceeds that of accurate information.4
Traditional surveillance of disease outbreaks and risk monitoring fall within the purview of public health. Monitoring and controlling the spread of online misinformation, however, calls for cutting-edge means. This is where artificial intelligence (AI) comes into play. While AI adoption has become a priority for public health organizations, such as the World Health Organization subunit the Pan American Health Organization,5 the health sector at large currently sits at the bottom of the list when it comes to AI implementation, according to a recent report by London-based management consultancy McKinsey & Company.6
What public health needs to do, and quickly, to fight misinformation in the 21st c
The content herein is subject to copyright by The Yuan. All rights reserved. The content of the services is owned or licensed to The Yuan. Such content from The Yuan may be shared and reprinted but must clearly identify The Yuan as its original source. Content from a third-party copyright holder identified in the copyright notice contained in such third party's content appearing in The Yuan must likewise be clearly labeled as such.
Continue reading
Buy this article for only US$1.99
- or -
Continue with Linkedin
Continue with Google