AI, VR Team to Spruce Up Healthcare Sector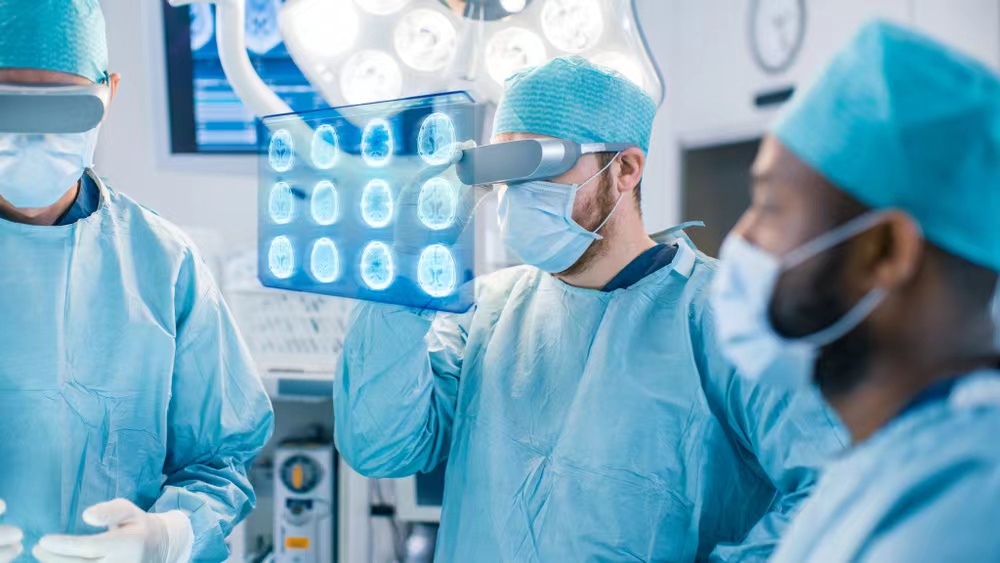 Image courtesy of and under license from Shutterstock.com
In the past few years virtual reality has made a huge leap forward, thanks to the latest state-of-the-art technology. David H Freedman discusses the rise of VR and its increasing role alongside artificial intelligence to deliver significant improvements in healthcare.
BOSTON - A patient at Cedars Sinai Medical Center in Los Angeles can access hundreds of different types of specialists. One specialty is so new it may seem unfamiliar, not only to patients but to most clinicians. These are 'virtualists,' - clinicians who focus on treatments based on virtual reality (VR).
"It's a proper clinical service here," said Brennan Spiegel, a physician who directs health services research at the famed center. "More than 3,000 patients have been through it."
VR immerses a user in 3D computer-generated environments that feel just like real-world experiences. VR had long been a clunky technology of little appeal and benefit to most people. Part of the problem is VR generally relies on a headset to provide that 3D immersive feel, and they have traditionally been either bulky and expensive, or simply haven't worked very well. The software and content behind VR have likewise been limited, mostly feeling cartoony and of little real utility.
VR has made a huge leap forward in the past few years, however, thanks to the availability of state-of-the-art, relatively sleek headsets like the Oculus Quest 2, which costs as little as a few hundred dollars and provides a startlingly realistic experience. The software that runs on these headsets is now going well beyond toy demonstrations and simple games into sophisticated applications that are already making headway in business, engineering, design, and yes, healthcare. Spiegel is just one of a cadre of medical leaders who, along with technology entrepreneurs, are working hard to leverage healthcare-related VR in ways that may greatly improve care.
The growing effort to integrate machine learning (ML) and other forms of AI into the technology offers hope the best is yet to come. Thanks to AI, VR will be able to go far beyond its current medical applications to improve everything from diagnostics and surgery to behavioral hea
The content herein is subject to copyright by The Yuan. All rights reserved. The content of the services is owned or licensed to The Yuan. The copying or storing of any content for anything other than personal use is expressly prohibited without prior written permission from The Yuan, or the copyright holder identified in the copyright notice contained in the content.
Continue reading
Buy this article for only US$1.99
- or -
Continue with Linkedin
Continue with Google